A memorable experience
Enjoy the tranquility of Lake Burley Griffin aboard our whisper quiet boats. See the sights and hear the inside stories from the skipper as he shares some of Canberra's best kept secrets.
Sail close to the Captain Cook Memorial Water Jet and hear the Carillon (bell tower) as you pass Aspen Island. Watch and learn about the swans, ducks and other flora and fauna around the lake.
Our one-hour scheduled cruises allow you to experience Canberra's premier landmarks from a unique and memorable perspective. But don't take our word for it - come and experience Lake Burley Griffin Cruises for yourself!
The Skipper
The owner and operator of Lake Burley Griffin Cruises is Jim Paterson, who has lived in Canberra (with his wife Virginia) since the early 80s. Jim had a long and successful career in broadcasting and television before turning his attention to the water in 2003. His entertaining and well-researched commentary is one of the highlights of your lake cruise.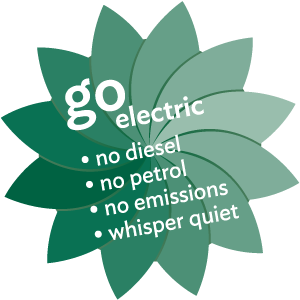 The boats
Our boats, Cygnet and Gull, are both all electric — providing a uniquely quiet ride which allows you to take in the sights of Canberra without distraction. The boats run on green energy to provide carbon neutral transportation, a positive contribution to the environment.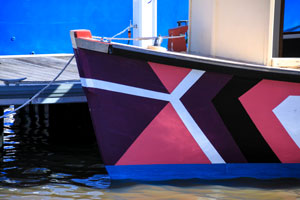 The artwork
This year the Gull has been painted by local artist Katy Mutton in distinctive 'dazzle camouflage' as part of Canberra's inaugural Contour 556 public art festival. This special livery is based on the vibrant and fascinating camouflage used on warships of World War 1, to confuse the attacking submarines and make the features of the ship difficult to see. After many hours of preparation and application, the result is a truly unique facelift for our boat and another key addition to Canberra's citywide gallery of public art. See if you can spot us on the lake!